Choose your preferred language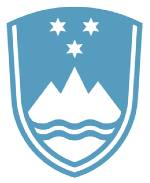 In our respective capacities as Minister of Economic Development and Technology and Minister of Foreign Affairs of the Republic of Slovenia, we have the honour to inform you that the Republic of Slovenia decided to present the candidacy of Mr Marjan Osvald for the elected post of Deputy Director General of the Universal Postal Union.
Since its establishment in 1995, the Post of Slovenia has played an important role in the development of Slovenia's economy and society as a whole. It has been keeping up pace with new technologies and the ensuing trends, such as digitalisation, online sales, multi-channel communications and services, etc. At the heart of the company's strategy are sustainable development and the provision of the universal postal service. The Post of Slovenia, which manages to respond in a timely and effective manner to the changes in the field, is a key national public company. During the COVID-19 pandemic, Slovenia's postal workers were among frontline workers delivering essential public services.
Mr Marjan Osvald, whose CV is enclosed, has participated in these processes from the very start and has significantly contributed to the Post of Slovenia's successful integration in international flows. We believe this makes him an outstanding candidate for the post of Deputy Director General of the Universal Postal Union. His vision for its future is an inclusive, innovative and cost-efficient organisation helping all its members adapt in a world of new information and communication technologies. Mr Osvald stands by the principles of accountability for the actions taken, transparency in operations and inclusion. He is committed to fostering dialogue with all private and governmental owners, and enhancing dialogue between the governments, regulators, postal operators, customers and other key postal industry stakeholders.
Mr Osvald's candidature has been put forward with a view to bringing the much-needed adjustments to help postal operators and regulators around the world meet the challenges of the changing postal environment generated by technological and economic developments. If elected, he would endeavour to ensure the financial stability of the organisation, the strengthening of fair common standards for the free circulation of postal items through increased cooperation, technical support and consultation, and the reduction of the gap in postal development between the posts in industrialised markets and those in emerging markets. 
Slovenia is firmly convinced that Mr Osvald would contribute greatly to the work and effectiveness of the Universal Postal Union, and would highly appreciate your invaluable support for the candidate.
Please accept the assurances of our highest consideration.
Mr Zdravko Počivalšek
Deputy Prime Minister
Minister of Economic Development
and Technology
Dr Anže Logar
Minister of Foreign Affairs